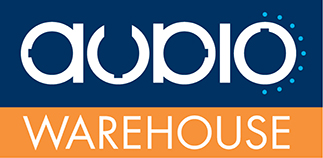 Audio Warehouse
The Sound Specialists
Formed in 2001 , Audio Warehouse was created to satisfy the needs of the Broadcast, Recording, Educational and Audio Install industry. We've supplied equipment and expertise to Rte, Tv3, Tg4, Sky News and many of the Local Radio stations, Universities, Colleges and Institutes of Technology and still do.

Owner and CEO, John Byrne, started his career in the BBC TV Centre London moving from there to RTE's engineering Dept. in Montrose.

In 1984 he was Maintenance Engineer in Windmill Studios, U2's studio of choice.

During the nineties he was a director of one of Ireland's biggest Audio companies and spec'd and installed some of the biggest studios, both Recording and Broadcast in the country.

The new millennium offered the chance to start his own specialist company, Audio Warehouse.

Whether supply only or complete Turnkey project, we can deliver solutions on time and within available budget.